Mint your packs!
START HERE TO PURCHASE YOUR GRUMPY NFT PACKS AND MINT THEM ON THE ETHEREUM BLOCKCHAIN
ONCE MINTEDGO HERETO OPEN YOUR GRUMPY PACKS AND VIEW YOUR SURPRISE.
GET STARTED NOW!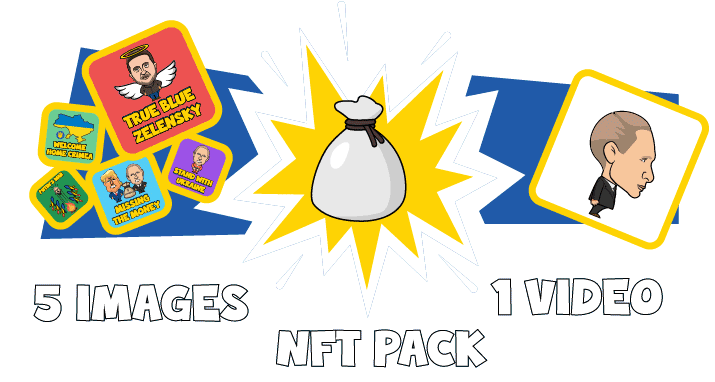 Pack Mint Price
0.05 ETH
Date Availability
MARCH 2023
Select Qty
MINT PRICE: 0.05 ETH

Minting FAQ
What does minting do for me?
Minting is the process of establishing you as the owner of the Grumpy Pack which includes 5 Image NFTs and 1 Video NFT. The minting process adds each NFT to the Ethereum blockchain and certifies you as the NFT owner.
How long does the minting process take?
The minting process should take no more than a minute or two, but the amount of time does depend on how busy the blockchain is while processing other transactions.
Once my Grumpy NFT Pack is minted, what do I do next?
GO HERE to open your Grumpy NFT Pack and find out what's inside. Each Grumpy Pack contains 5 Image NFTs and 1 Video NFT. Which NFTs you get is a SURPRISE!
What should I do with my Grumpy NFTs after I've opened my Grumpy Pack?
SELL, SELL, SELL.. Selling your Grumpy NFTs automatically donates crypto to Ukraine and qualifies you for the SELLERS Leaderboard and possibly the SELLERS WINNER CIRCLE.
What should I do once I have sold all my Grumpy NFTs?
BUY, BUY, BUY.. Buying more Grumpy NFTs qualifies you for the BUYERS Leaderboard and possibly the BUYERS WINNER CIRCLE